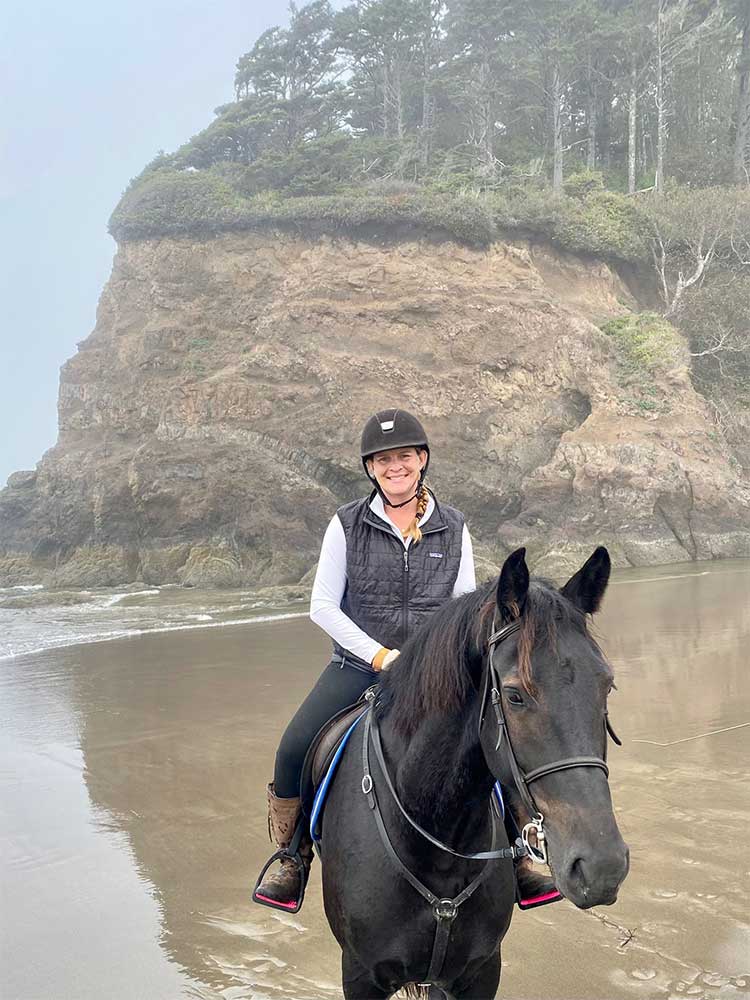 ABOUT THE WILLAMETTE COASTRIDE
Experience the best of Oregon on horseback during this 4-day 5-night horse holiday.
Offering a delightful blend of wine tastings, cozy lodgings, scenic rides, and beachside gallops. Embark on a captivating riding tour in the heart of the Pacific Northwest, beginning in the charming wine country of Willamette Valley. Journeying through the scenic Coastal Range mountains, concluding your horseback vacation adventure along the majestic Pacific Ocean. This is a thrilling progressive ride that combines exclusivity and adventure with luxury, featuring wine tastings amidst vineyards, serene forested mountain trails, and exhilarating beach gallops. Our hosts and their horses create a European-inspired atmosphere while preserving the adventurous spirit of the West Coast. This is the horseback vacation that will take your breath away, and more.
THE STORY
Started in 2014
In 2013 the Leahy's purchased Foothills Farm in the beautiful Willamette Valley in Western Oregon where they currently live with their three children. The Willamette Coast Ride was started in 2014. Justin and Lindley maintain a herd of around 15 riding horses, an Irish stallion, a band of nice breeding mares, (many with riding and competition records as well) and now groups of their yearlings and weanlings – check out our Horses page for a list of what we are offering. These horses are raised in large fields in groups to grow naturally and healthily, for well adjusted horses, handled regularly from birth. We feel grateful to make our home and horse ranch in such a gorgeous part of the country.
The Leahy's in Oregon pride themselves on having hand selected and trained a fine selection of crossbred and warmblood horses. These horses have good conformation, good hooves and easy to work with temperaments. Our herd of horses live in large, natural fields, they cross creeks, go thru woods, grass terrain, clay terrain, jump ditches and generally live a wonderful lifestyle but one that also helps build both ability and confidence for the trail as well as many other riding sports that they may have a future career in.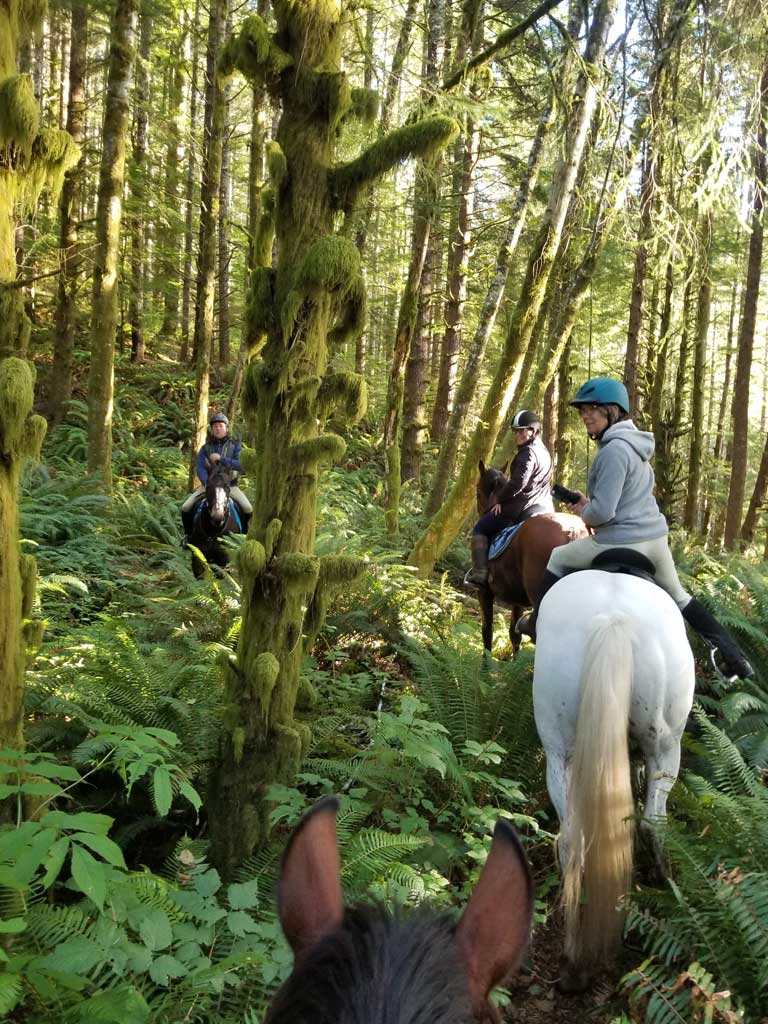 Our Guides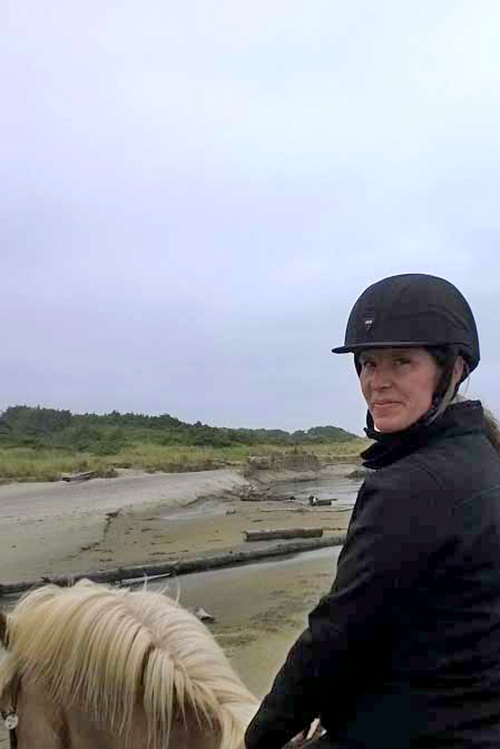 Lindley Leahy
Co-Founder
Lindley thoroughly enjoys giving horseback tours because it allows her to connect with nature while sharing the beauty of the outdoors with others. The bond between rider and horse, along with the serene landscapes, makes each tour a memorable and enriching experience.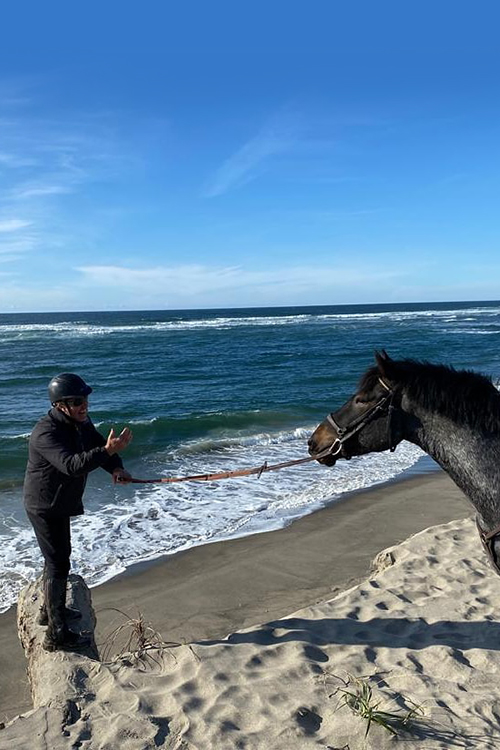 Justin Leahy
Co-Founder
Justin enjoys giving horseback tours because they allow him to share the beauty of Orenon's nature with others while fostering a deep connection between people and these majestic animals. It's a unique and rewarding experience that brings joy to both riders and the horses.
---
Want to Join Our Ride?
We cannot wait to share the Willamette Coast Ride with you. This horse vacation promises unforgettable moments on horseback, creating lasting memories of exploration and connection with nature.