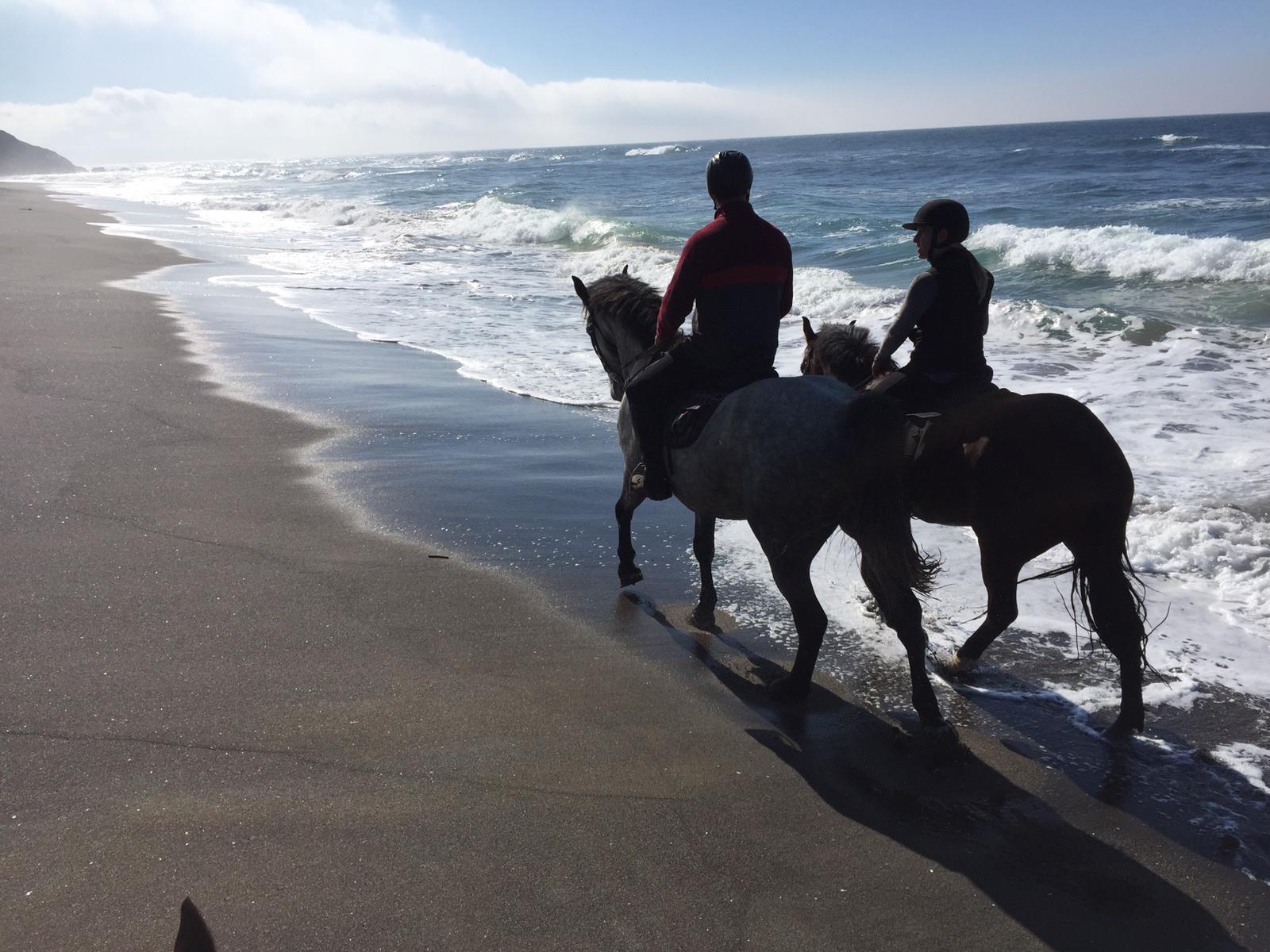 JUSTIN AND LINDLEY
YOUR GUIDES
Justin Leahy
Justin grew up in Ireland on his family's farm, Aille Cross, riding Connemara Ponies and Irish Sporthorses on the famous Connemara Trail. He has an extensive background in Show Jumping, Foxhunting and Cross Country jumping, as well as trail riding and natural horsemanship. One of Justin's main duties at Aille Cross was to break one Connemara pony per day for use on the trail!
Justin's father Willie Leahy instilled in Justin many philosophies and beliefs about horsemanship that Justin draws upon today. For instance, Justin learned at an early age that horses are deeply affected by their environment. As a result Justin developed a profound understanding and appreciation for the effect nature has on a horse as well as its rider.
A graduate of Limerick University, and lover of all things horse (okay - almost!), he now has turned his focus to breeding, raising, and handling selectively bred sport horses. Each spring he looks forward to welcoming foals into the world at our farm in western Oregon. Continuing to hone his equine master skills, Justin manages our rotationally grazed farm annually, grows about half of our own hay we need annually, trims and shoes the horses, and floats their teeth! Fast fact: his favorite equine sport is show jumping, Justin follows the top jump riders in the world and even competed with several of the Irish riders when he was younger.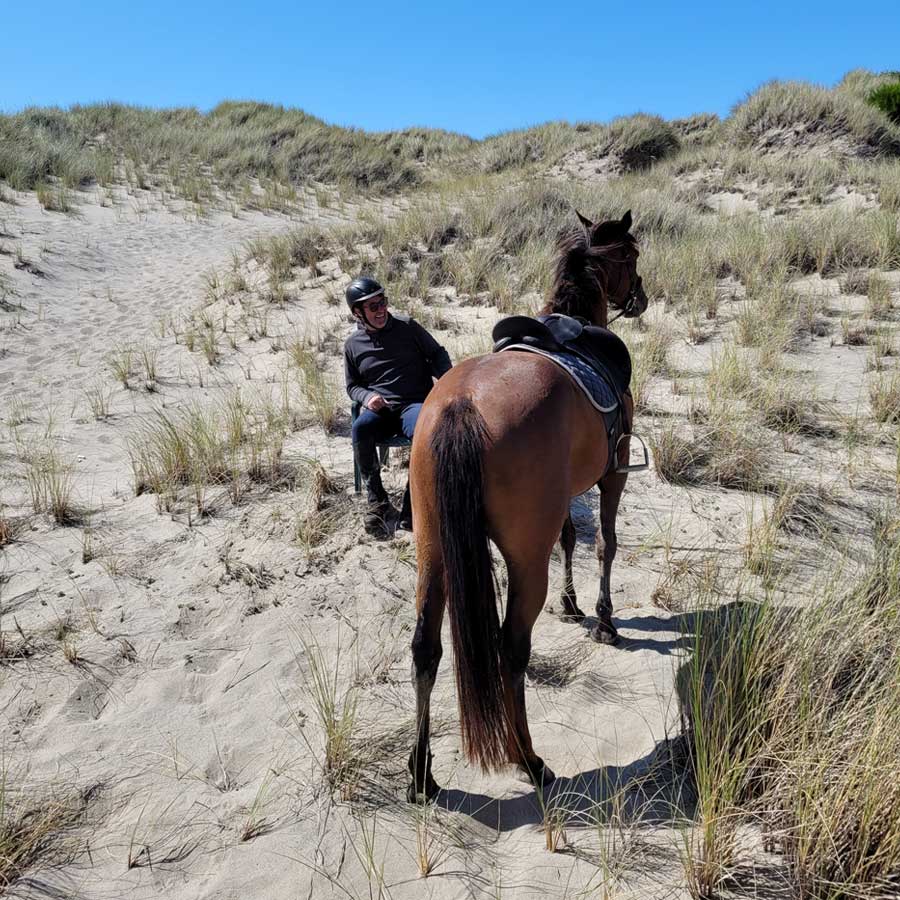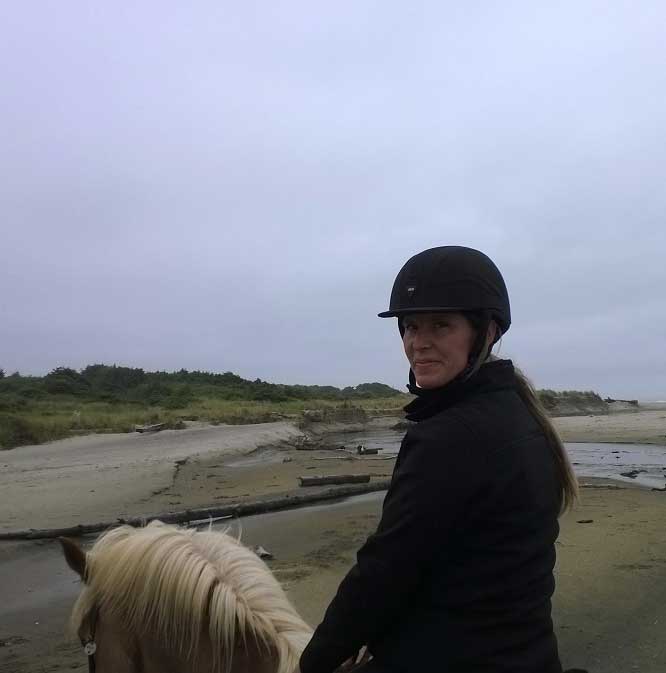 Lindley Leahy
Lindley grew up with horses in Arizona. She did a little bit of everything in the Southwestern United States since she was lucky enough to have a horsey mom!
They trail rode, the 4H horse showed, showed Arabian breed shows (showed at Westworld in Scottsdale), competitive trail rode, and hunter jumper showed. Once Lindley and her mom got into eventing and learned about Irish horses, that was it, they were hooked on running and jumping all of the things!
After riding in Ireland with the Leahy's, Lindley's Mother purchased a horse from Justin and invited him to compete in the horse in the United States, where Lindley and Justin first met.
Lindley and Justin now have three children, a couple of dogs, a riding holiday, and a breeding farm, and have been married for 20 years! Lindley enjoys gardening, planning travel excursions of all kinds, and spending time with her family.
Western Oregon has not only been a wonderful place to raise our family, but the perfect place for our farm and business. What more could one want? Beautiful vineyards, towering forests, and unspoiled beaches.