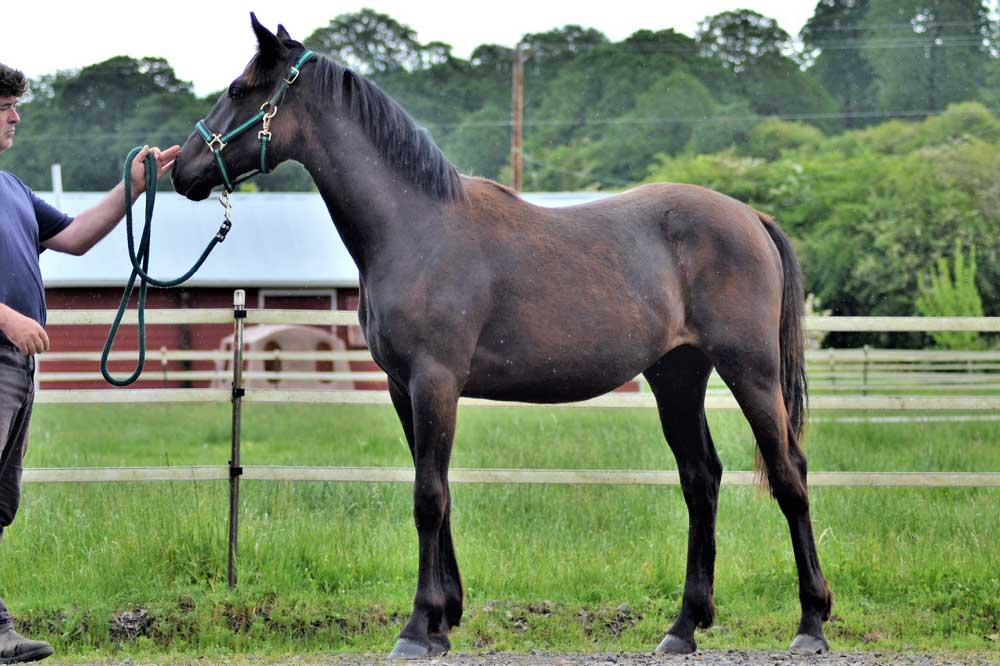 "Aine" 2019 filly Registered Halfbred ACPS, microchipped Born 4/8/2019 Expected height 15.2 – 15.3
Redbud's Blue Moon x Angel's Can Be Wild (tb)
Redbud's Blue Moon Purebred Connemara stallion, 14.3 H, lovely stocky build, quiet and curious, nice pony type.
Angel's Can Be Wild 2007 TB (Wild and wicked x Nureyev's Angel) 16.3 H
Angel is a KY bred Thoroughbred mare, she successfully raced before becoming a career broodmare. Angel is a large bodied, tall with thick legs, nice big and upright hooves. Angel has a quiet demeanor, she is long bodied with a large girth mare, her offspring all have a nice big gallop.
Aine is a fabulous example of a TIH – Traditional Irish Horse – ½ Connemara ½ Thoroughbred. This filly is a sensible type and takes things in stride. We are lightly riding her and she is proving trainable and willing with nice balance and rhythm. Looking forward to riding her more this coming summer.